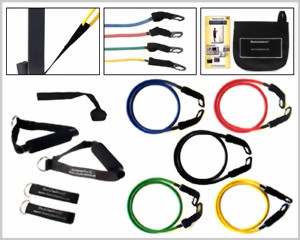 Barbells, Dumbbells, Home gyms like Total Gym and Bowflex are great-they can help you build muscle without leaving home.
Also, a gym membership is a great thing. Many gyms have the latest equipment and different barbells and dumbells already loaded up at various weights so you don't waste time changing weights.
But what if your job requires you to travel frequently, causing you to miss your gym or home gym workouts?
What if you live in a small house or apt and do not have room for equipment? What if you do not live near a gym or can not afford a gym membership? What if you do not WANT to show your skinny or flabby body to a roomful of strangers at a public gym?
I have to admit, I was skeptical at first. The price was so inexpensive, I ordered it. Needless to say, I'm hooked!!!!!I have since ordered more bands and cannot get over the convenience of the product!! John S. Scott, NY
This Fun Fit Kit is amazing. I'm actually getting a better workout than I did with the Bowflex and the gym. I'm also getting complements from my friends and family. They all think that I've joined a gym. My Wife can't keep her hands off me. My two older children brag about "Daddy's muscles" to their friends. Tim Anderson, WA

They are so light and well packaged you can bring them along with you wherever you go and get top notch workout anywhere!!! Kathy William, OR
.
Now there is the PERFECT solution-the FUN FIT KIT! You can have a COMPLETE HOME GYM that takes up less space than a briefcase! And if you travel, you can EASILY pack it with you, and it weighs less than THREE POUNDS! And it costs less than $50!……."
BUY FUN FIT KIT NOW!!!
(For Limited Time: $39.95 + $12 Priority Shipping)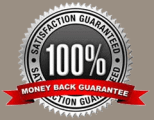 100% Customer Satisfaction Guarantee
We are so sure that you will be thrilled with your Fun Fit Kit system – we guarantee it! Use this amazing product for up to 90 days in your home or any place else. If for any reason your are not delighted, simply send it back and we will refund the purchase price no questions asked!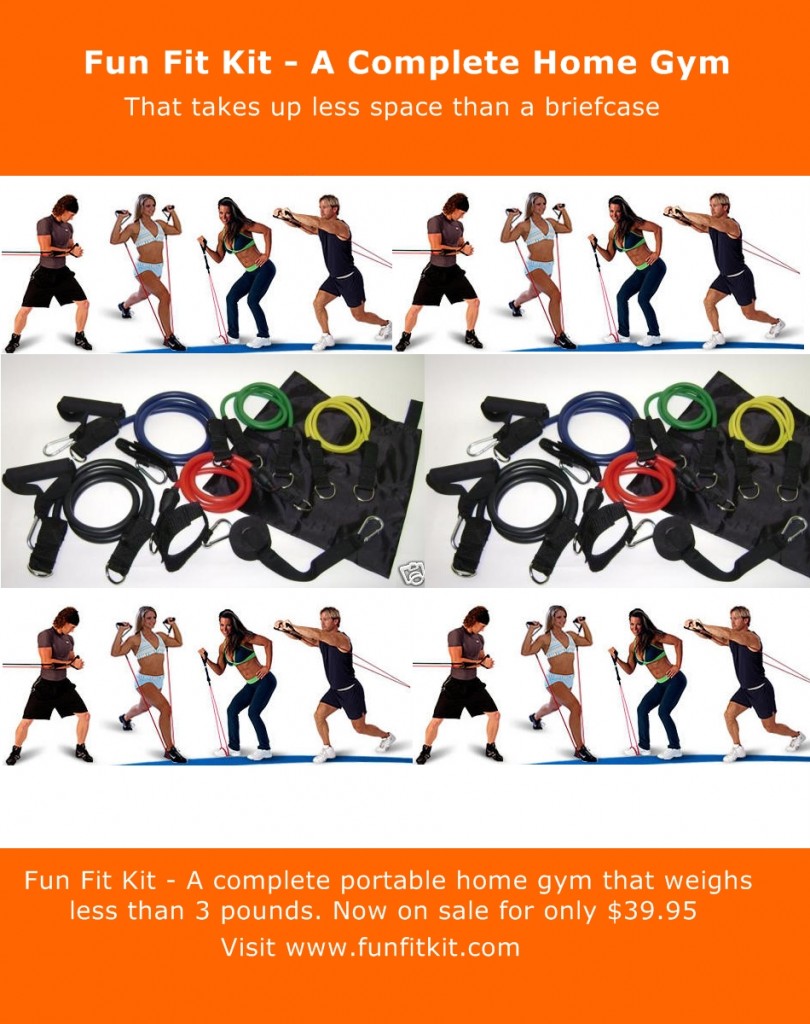 Video #1: Resistance-Band Circuit

Resistance training has long been accepted as a means for developing and maintaining muscular strength, endurance, power, and muscle mass, its beneficial relationship to health factors and chronic disease has been recognized only recently. Resistance training was first recognized as a significant component of a comprehensive fitness program for healthy adults of all ages.
Both aerobic endurance exercise and resistance training can promote substantial benefits in physical fitness and health-related factors. The estimated weightings (ie, in terms of physiological benefits) are often substantially different. Aerobic endurance training weighs higher in the development of maximum oxygen uptake(max O2) and associated cardiopulmonary variables, and it more effectively modifies cardiovascular risk factors associated with the development of coronary artery disease. Resistance training offers greater development of muscular strength, endurance, and mass. It also assists in the maintenance of basal metabolic rate, promotes independence, and helps to prevent falls in the elderly. Resistance training is particularly beneficial for improving the function of most cardiac, frail, and elderly patients, who benefit substantially from both upper- and lower-body exercise.
Video #2: Killer Workout Routine Using A Fitness Band
BUY FUN FIT KIT NOW!!!
(For Limited Time: $39.95 + $12 Priority Shipping)